A great feeling, and not just for the foot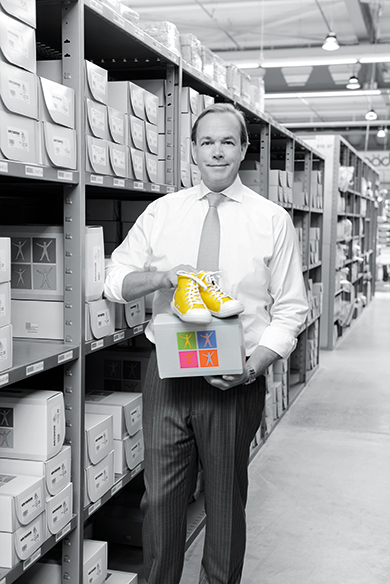 For four generations, our company has stood for a conscious and sensitive approach to orthopaedic (shoe) technology, people and mobility. Our more than 30 years of experience in the production of therapeutic shoes and the knowledge passed down from generation to generation guarantee high quality and the best workmanship when it comes to our shoes.
The philosophy underlying every single therapeutic shoe we design is to take the principles and findings of medical science as our benchmark for ensuring that we provide the best possible care for your feet. We are continuously working on the further development of our products and are in constant dialogue with our customers and doctors.
We incorporate fashionable elements, based on the latest trends and colours, into our shoes. This enables us to produce orthopaedic shoes that meet our aim of resembling normal shoes in appearance. More than 3,000 partners across the world carry our my generation products, guaranteeing you international availability.
My generation stands for high-quality and environmentally friendly manufacture combined with a love of detail, a high proportion of craftsmanship and the use of high-quality materials. In this way, we make our contribution towards ensuring the best possible foot care for you.
And this is something you can rely on.
Best wishes,
Arnd Schein