Our feet take care of our mobility and freedom of movement,
but who takes care of our feet?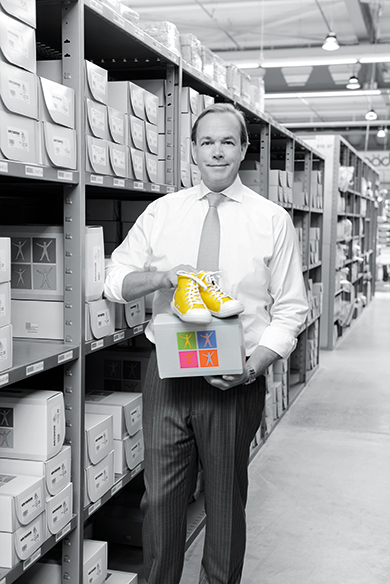 For four generations, our company has stood for conscientious, sensitive treatment of people and their mobility. To that end, we can contribute more than 30 years of experience in the production of therapeutic shoes.
Our knowledge, passed down through the generations, guarantees high quality and the best workmanship in our shoes. The latest medical findings are considered in the development of our models and in the wishes of our customers and doctors in equal measure. That ensures we are always able to offer the best possible care.
Of course, the fashion element also plays an important role in the design of the shoes. With a great eye for detail, adjusted to suit current trends, we add touches that give our shoes an appearance very much comparable to that of regular shoes.
A high proportion of manual work, use of quality-tested materials and environmentally friendly manufacturing ensure our shoes are highly rated by our customers. More than 3,000 partners worldwide in the orthopaedic (shoe) technology sector put their faith in our my generation products and, in doing so, ensure optimal treatment.
Arnd Schein
Schein Orthopädie Service KG