Feet have to grow too
The shoe must fit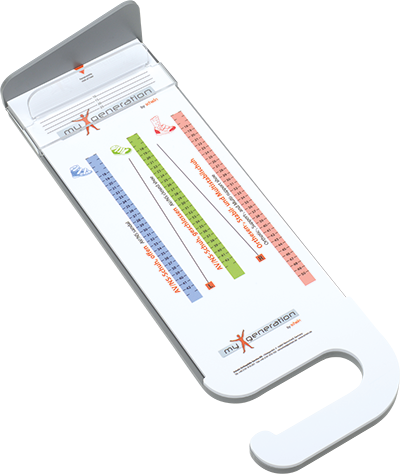 Our feet have to bear our weight all through our lives. This means our shoes do a lot of important jobs.
They have to support us without noticing them.
They must be durable and comfortable.
And they must not have a negative impact on growth.
The foot of a small child up to the age of four generally grows at a rate of up to two centimetres a year, which is up to three shoe sizes. From the age of four onwards, annual growth can be up to two shoe sizes. Because of this, shoes should never be bought too small.
They also mustn't be too big, because overlarge shoes can harm the foot as much as too small ones can.
Our therapeutic shoes ensure the right fit
A good heel fit plus versatile adjustment options across the instep ensure a well-fitting shoe. Our shoes offer ample space for the toes in the forefoot region.
Working out the right size
For children and teenagers, the shoe size is made up as follows:
Foot length
+
push room
+
room to grow
=
shoe size
Allowance (add-on)
We have designed a special foot gauge for our shoes, which takes into account the necessary allowance.
On the back of the foot gauge is a table showing the widths of our orthotic and support shoe range.