A great feeling, and not just for the foot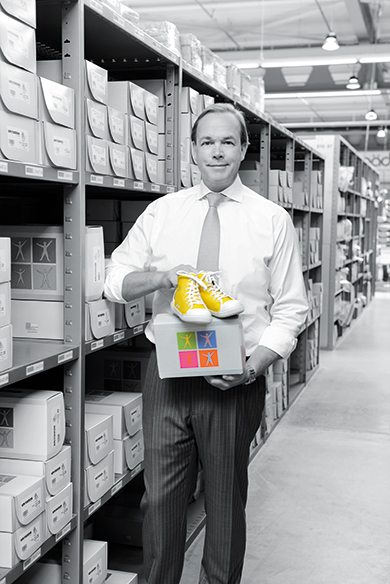 For four generations our business stands for an intelligent and sensitive approach to the issues of humans and mobility. We have over 30 years of experience in the manufacturing of therapeutic shoes, and the knowledge passed down from generation to generation is our guarantor of the high quality and top-class workmanship of our shoes.
The philosophy behind every single one of the therapeutic shoes we develop is to take the knowledge and findings of medical science as our yardstick for ensuring that we provide the best possible care for your feet. We work continuously on the refinement of our products, and to this end we remain in permanent dialogue with our customers to ensure that we keep step with their high expectations.
But naturally we also move with the times, incorporating our sense of fashion and the latest trends and colours into our shoes. This enables us to produce orthopaedic shoes which closely resemble normal shoes in appearance.
'my generation' stands not just for first-class production embodying a high proportion of manual workmanship, combined with attention to details, but also for further positive factors such as high-quality, durable materials, modern technologies and a rigorous quality assurance system.
Thereby we ensure that all your foot care goals can be achieved.
On that you can rely.
Best wishes,
Arnd Schein