Boa® fastening system
We have fitted orthotic shoe models with a Boa® fastening system. Originally developed for use in sport, this quick-lacing system for wearers of orthotics with limited motor functions makes putting on and taking off the shoes considerably easier. This is because the fastening and unfastening is done with a single movement of the adjustment wheel. Turning the wheel adjusts the entire lacing evenly and individually for the patient and fixes it to the millimetre.
The fastening ensures a stable hold and the highest levels of comfort when wearing the shoe.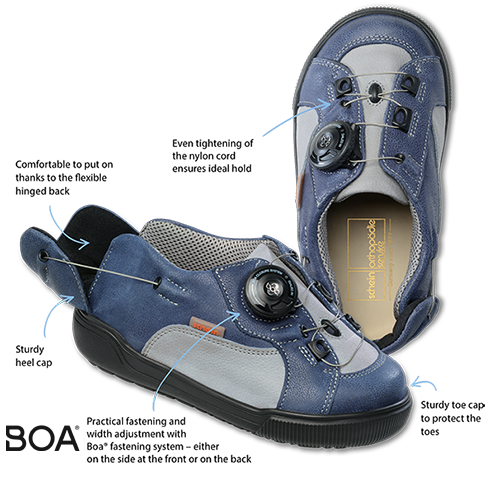 The secure hold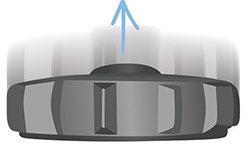 To unfasten:
just pull out the adjustment wheel and the fastening is released.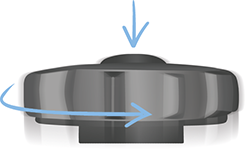 To fasten:
push down the adjustment wheel and then set the fastening by turning the wheel clockwise
We offer the Boa® fastening system in two versions:
- With adjustment wheel on the back
- With adjustment wheel on the outer side

Both lacing systems give the foot excellent hold by achieving even tightening across the entire lace surface.

Unlike conventional shoelaces, which can absorb water or dirt, the low-friction synthetic coverings attached to the fine stainless-steel wires remain feather-light.

Even under heavy strain, the cords and wires are a long-lasting concept.

Once it has been fastened, the lacing stays in place – the orthosis and/or foot are securely fixed.